Sample Staffing Account Executive Compensation Plan Template
This document is designed for a Account Executive. It includes Contract Placement Gross Profit Commission. In addition it discusses Permanent Placement Revenue Commission, Draw, Splits and other terms and conditions.
Kindly fill-in the below form to get Agreement Templates
Template Preview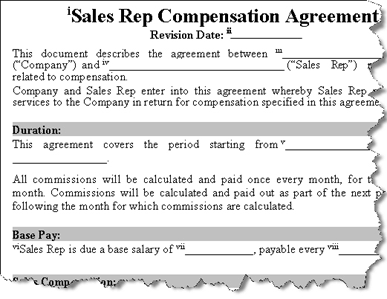 Account Executive Compensation Agreement
Revision Date:____________

This document describes the agreement between _____________________________ ("Company") and _________________________________ (Payee) regarding terms related to compensation.
Company and Payee enter into this agreement whereby Payee provides services to...