Sales Commissions and Spreadsheets- A Calculated Disaster
Most Small-sized and Medium-sized businesses do their commission calculations using spreadsheets. This article outlines the typical errors involved with spreadsheets and the impact they can bring to the business. This article also provides an alternate solution to calculate the commission by spreadsheets.
Kindly fill-in the below form to get Agreement Templates
Template Preview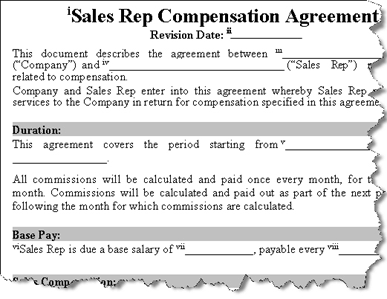 Sales Commission Applications – Build vs. Buy
Overview:
Prior to the 1980s almost all companies built their own software applications to handle their needs. Every company believes that its business processes and challenges were so unique that only software built by its own business and IT staff would be adequate...